London, UK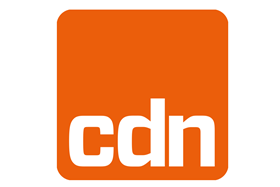 The primary responsibility of the Deputy Editor is to assist the Editor (Maxine Morland) in writing, producing, editing and project managing all CDN printed and digital products.
Nature of the job: Attending and covering motor, tech and other shows and launches with (ultimately in place of) the Editor, progressing to understand the automotive design world and to make and build a network of good contacts. Interview senior-level creative executives, write and upload articles, from sponsored content through daily news and marketing copy to top-level interviews.
Writing for the website will constitute a large part of this job at certain times of the year and chasing stories and contacts should be second nature to you. We are looking for a reporter, journalist or sub-editor with an interest in automotive and mobility design and at least two years of experience working in magazines and /or book publishing. A willingness to learn and understand complex digital and print production processes is key as the balance of work depends on the print/digital cycles.
The Deputy Editor will be joining a team of three, and a positive attitude and good sense of humour is required. A small team can bring challenges, nothing will be outside the scope of work for this individual (including posting/editing content after hours, late at night, or at the weekend when working abroad for CDN.) You must be willing and able to travel abroad regularly, have a UK driving license and be able to travel to the USA. In return you will benefit from a good salary, support and training from management, genuinely flexible working arrangements, time off in-lieu, 25 days of annual leave and a company bonus scheme.
Excellent communication skills are essential. There is a competitive salary on offer and all the benefits you would expect for a position of this seniority. Apply by email to [email protected] with a covering letter telling us why you are right for this job.